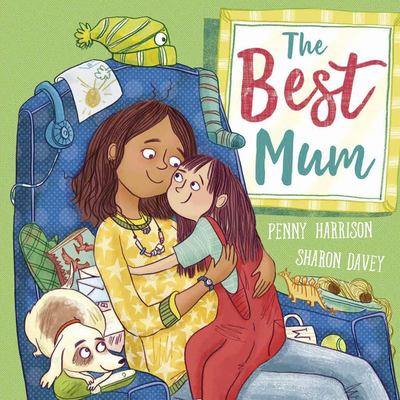 The Best Mum
by Penny Harrison; Sharon Davey (Illustrator)
$24.99
AUD
Category: Picture Books Hard Back
There are so many great mums around. Is is possible to have the best mum?  
$34.99
AUD
Category: 8-12 Fiction | Reading Level: Younger Readers
Lone Annie sees dragons in your future... She sees giants. She sees fire and water. She sees death. Finn's life in the village of Wichant is hard. Only his drawings of the wild coastline, with its dragon-shaped clouds and headlands that look like giants, make him happy. Then the strange housekeeper from a mysterious clifftop mansion sees his talent and buys him for a handful of gold and then reveals to him seven extraordinary paintings. Finn thinks the paintings must be pure fantasy-such amazing scenes and creatures can't be real! He's wrong. Soon he is going to slip through the veil between worlds and plunge into the wonders and perils of The Glimme. ...Show more
$14.99
AUD
Category: 8-12 Fiction | Series: Awesome Friendly Kid
Scare yourself silly with Rowley Jefferson's Awesome Friendly Spooky Stories by Jeff Kinney, the #1 international bestselling author of Diary of a Wimpy Kid! Grab a flashlight, crawl under the covers, and dive into the twisted, unexpectedly hilarious world of Rowley Jefferson's imagination. You'll meet zombies, vampires, ghosts, and much more in these comically terrifying tales. Rowley's spooky stories might leave you laughing, but beware-you could end up sleeping with the lights on! And don't miss Rowley Jefferson's first two awesome friendly books, the instant #1 bestsellers Diary of an Awesome Friendly Kid- Rowley Jefferson's Journal and Rowley Jefferson's Awesome Friendly Adventure! ...Show more
$19.99
AUD
Category: 8-12 Fiction
Fourteen-year-old Dylan has always been troubled by her black skin, the legacy of her absent father. She lives with her French mother, and together they dream of one day sailing across the water to France. But when her mother dies in a freak accident, Dylan finds herself on a very different journey- a r oad trip in the care of her mother's grieving boyfriend, Pat. As they travel through outback towns further and further from the water that Dylan craves to take her to France to her mother's spirit, she and Pat form an unlikely bond. ...Show more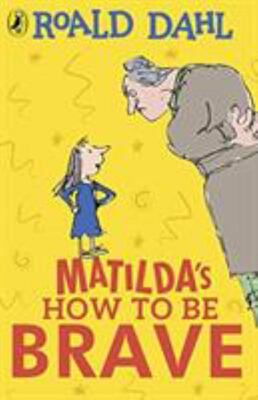 $16.99
AUD
Category: Early Readers
Matilda is BRAVE and BRILLIANT - and you can be too! Packed with GAMES, JOKES AND QUIZZES and much more, this marvellous book has all the tips and tricks you need to become a REAL HERO and even stand up to THE TERRIBLE TRUNCHBULL.
$2.99
AUD
Category: 8-12 Fiction
The annual Pharos Trainee Spy Games competition is being held at Alexandria and Kensy and Max can't wait to participate - and win! The challenges include an obstacle course, driving races, extreme parkour, coding and the big one - a treasure hunt, full of danger and intrigue. The prizes for the games ar e legendary, and with only one champion, the twins are forced to go head to head. When the stakes are raised with news of a saboteur in their midst, Kensy and Max must put all their spy skills to the test. Who is the double agent? And which of the trainee spies has what it takes to emerge victorious? A special Kensy and Max story for Australia Reads. ...Show more
$17.99
AUD
Category: Early Readers | Series: Dog Man
Dog Man and Petey face their biggest challenges yet in the tenth Dog Man book from worldwide bestselling author and illustrator Dav Pilkey.Dog Man is down on his luck, Petey confronts his not so purr-fect past, and Grampa is up to no good. The world is spinning out of control as new villains spill into town. Everything seems dark and full of despair. But hope is not lost. Can the incredible power of love save the day? Dav Pilkey's wildly popular Dog Man series appeals to readers of all ages and explores universally positive themes, including empathy, kindness, persistence, and the importance of doing good. ...Show more
$24.99
AUD
Category: Picture Books Hard Back
The Coven is the story of three girls who are all different, but who share a special bond – 'The qualities that make them different, when together, make them whole.'Female friendship is celebrated as we watch these three girls support each other as they age. The Coven is the story of three girls who are all different, but who share a special bond – 'The qualities that make them different, when together, make them whole.'Female friendship is celebrated as we watch these three girls support each other as they age.   ...Show more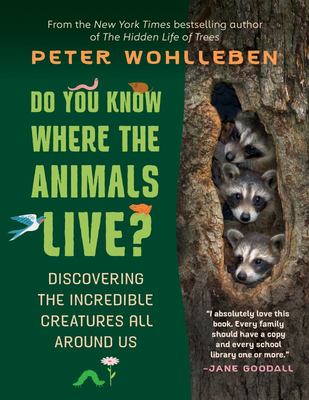 $29.99
AUD
Category: Children's Reference
Age range 9 to 12From the New York Times-bestselling author of The Hidden Life of Trees and The Inner Life of Animals comes a book for kids about animals at home and around the world. Get ready to become an animal expert! Have you ever wondered...Are worms afraid of the rain?  Do fish use farts to commu nicate?  Why do elephants stomp their feet?  Where do platypuses lay their eggs?  Why do wolves mark their territory?  Do animals dream? What do they dream about?  Do animals get scared, feel happy, or become excited like we do?  In this highly visual, fun, and interactive book, kids will get to know all sorts of animals, from birds and caterpillars in their own backyard, to grizzly bears in chilly Alaska, to puffer fish in the waters of Australia. Through a mix of activities, facts, stories, and pictures, kids will learn how to spot animal homes and follow their movements. How our actions impact animals and their ability to survive and thrive in nature. And kids will meet some of the wildest and most interesting creatures on Earth, including ones that like to impress their friends, and others who are masters of disguise. This wonderful introduction to the animal kingdom features playful questions, fun quizzes, and at-home activities that will help kids study animals in their own backyards — and make the world a better place for them.  Age range 9 to 12From the New York Times-bestselling author of The Hidden Life of Trees and The Inner Life of Animals comes a book for kids about animals at home and around the world. Get ready to become an animal expert! Have you ever wondered...Are worms afraid of the rain?  Do fish use farts to communicate?  Why do elephants stomp their feet?  Where do platypuses lay their eggs?  Why do wolves mark their territory?  Do animals dream? What do they dream about?  Do animals get scared, feel happy, or become excited like we do?  In this highly visual, fun, and interactive book, kids will get to know all sorts of animals, from birds and caterpillars in their own backyard, to grizzly bears in chilly Alaska, to puffer fish in the waters of Australia. Through a mix of activities, facts, stories, and pictures, kids will learn how to spot animal homes and follow their movements. How our actions impact animals and their ability to survive and thrive in nature. And kids will meet some of the wildest and most interesting creatures on Earth, including ones that like to impress their friends, and others who are masters of disguise. This wonderful introduction to the animal kingdom features playful questions, fun quizzes, and at-home activities that will help kids study animals in their own backyards — and make the world a better place for them.  ...Show more
$26.99
AUD
Category: Picture Books Hard Back
This is an expansive and generous Welcome to Country from a most respected Elder, Aunty Joy Murphy, beautifully given form by Indigenous artist Lisa Kennedy. Welcome to the traditional lands of the Wurundjeri People. We are part of this land and the land is part of us. This is where we come from. Wominj eka Wurundjeri balluk yearmenn koondee bik. Welcome to Country. Aunty Joy Wandin Murphy is a most respected senior Wurundjeri elder of the Kulin alliance. This is a very accessible welcome that introduces and gives meaning and explanation within the text to the customs and symbols of Indigenous Australia. Aboriginal communities across Australia have boundaries that are defined by mountain ranges and waterways. Traditionally, to cross these boundaries or enter community country you needed permission from the neighbouring community. When this permission was granted the ceremony now called Welcome to Country took place. Each community had its own way of welcoming to country, and they still do today.   ...Show more
$16.99
AUD
Category: 8-12 Fiction | Series: Dork Diaries | Reading Level: Children's - Grade 4-6, Age 9-11
Nikki Maxwell, Queen of the Dorks, is back in the seventh book of the blockbuster Dork Diaries series! Nikki and her friends are about to have their five minutes of fame! A reality TV crew is going to follow them for the whole month as they record their hit song together. But will the excitement also ca use unexpected problems, now that cameras are everywhere Nikki and her friends go? Is life in the spotlight really going to be all they think it is or will it be a Dork Disaster? Full of Nikki's doodles, diary entries and dorkish disasters, get ready to embrace your inner dork with his brand new novel frm the hit series! Perfect for fans of Diary of a Wimpy Kid, Tom Gates and Jacqueline Wilson.   ...Show more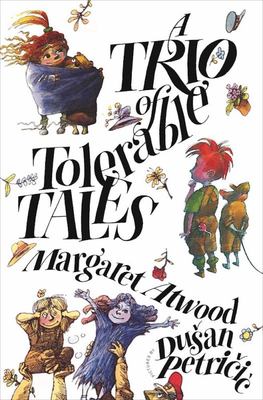 $29.99
AUD
Category: Early Readers
Wordplay and outrageous adventures rule the day in these three humorous stories from Margaret Atwood, with illustrations by Dusan Petricic. Now published together in a chapter book for the first time   In Rude Ramsay and the Roaring Radishes, Ramsay runs away from his revolting relatives and makes a n ew friend with more refined tastes.   The second tale, Bashful Bob and Doleful Dorinda, features Bob, who was raised by dogs, and Dorinda, who does housework for relatives who don't like her. It is only when they become friends that they realize they can change their lives for the better.   And finally, to get her parents back, Wenda and her woodchuck companion have to outsmart Widow Wallop in Wandering Wenda and Widow Wallop's Wunderground Washery.   Young readers will become lifelong fans of Margaret Atwood's work and the kind of wordplay that makes these tales such rich fare, whether they are read aloud or enjoyed independently. These compelling stories of resourceful children are a lively introduction to alliteration. ...Show more