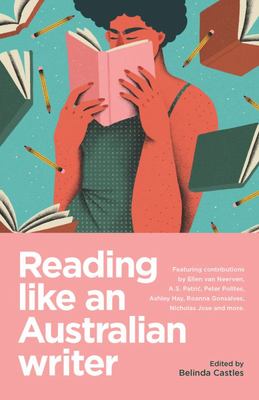 $34.99
AUD
Category: Languages and Reference
This is an ode, a love letter, to the magic of reading. To the spark that's set off when the reader thinks ... I can do this too. Here, twenty-six writers take us through these moments of revelation through the dog-eared pages of their favourite Australian books. These writers come together to draw kno wledge from the distinctive personal and sensory stories of this country: its thefts and losses, and its imagined futures. Australian fiction shows us what it is possible to say and, perhaps, what still needs to be said. Reading Like an Australian Writer is a delightful, inspirational and heartfelt collection of essays that will enrich your reading of Australian stories and guide you in your own writing.  ...Show more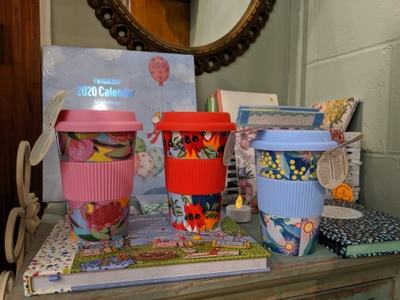 $19.70
AUD
Category: Miscellaneous
These beautiful porcelain travel mugs are perfect for any adventure.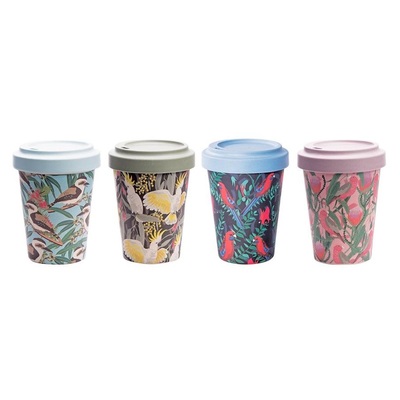 $16.65
AUD
Category: Miscellaneous
350ml bamboo takeaway coffee cup with silicone band.4 assorted designs featuring original, Australian bird illustrations; The Sulphur- Crested Cockatoo, Crimson Rosella, Kookaburra and Galah.Dishwasher safe: remove silicone before placing in dishwasher. Not microwave safe.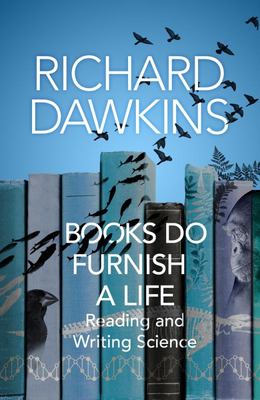 $35.00
AUD
Category: Writing Guides
At a time when science can seem complex and remote, it has a greater impact on our lives, and to the future of our planet, than ever before. It really matters that its discoveries and truths should be clearly and widely communicated. That its enemies, from the malicious to the muddled, the self-deluding to the self-interested, be challenged and exposed. That science should be brought out of the laboratory, taken into the corridors of power and defended in the maelstrom of popular culture. No one does this better than Richard Dawkins. In bringing together his forewords, afterwords and introductions to works by some of the leading thinkers of our age - Carl Sagan, Lawrence Krauss, Jacob Bronowski, Lewis Wolpert - and a selection of his reviews, both admiring and critical, of a wide range of scientific and other works, Books do Furnish a Life celebrates the writers who communicate the ideas of science and the natural world in both fiction and non-fiction. It celebrates the courage of those who write about their experiences of escaping religion and embracing rationality, of protecting the truths of science and analytical rigour against charlatanry and obfuscation. ...Show more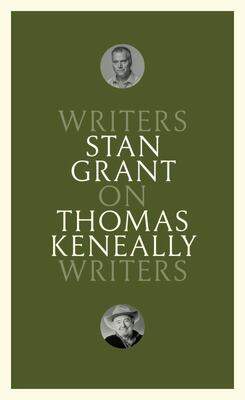 $17.99
AUD
Category: Writing Guides
Stan Grant is drawn to Thomas Keneally 'for many reasons- we share an Irish heritage and a complicated relationship with religion. I am especially interested in The Chant of Jimmie Blacksmith, which was a formative novel for me. My family shares a connection with the real Jimmy Governor as well. The boo k raises questions about non-Indigenous writers tackling Indigenous issues and characters.' In this eloquent, clear-eyed essay, acclaimed journalist Stan Grant sheds light on one of Australia's most controversial yet enduringly relevant novels. In the Writers on Writers series, leading authors reflect on an Australian writer who has inspired and fascinated them. Provocative and crisp, these books start a fresh conversation between past and present, shed new light on the craft of writing, and introduce some intriguing and talented authors and their work. Published by Black Inc. in association with the University of Melbourne and State Library Victoria. ...Show more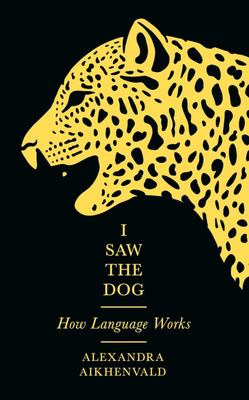 $29.99
AUD
Category: Languages
A leading expert draws on a lifetime of fieldwork to reveal the mysteries and magic of language.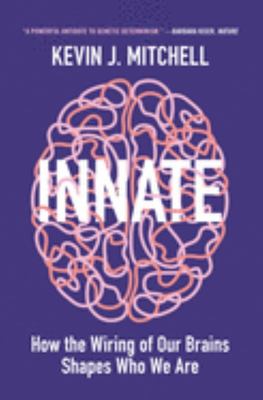 $34.99
AUD
Category: Miscellaneous
A leading neuroscientist explains why your personal traits are more innate than you think What makes you the way you are--and what makes each of us different from everyone else? In Innate, leading neuroscientist and popular science blogger Kevin Mitchell traces human diversity and individual difference s to their deepest level: in the wiring of our brains. Deftly guiding us through important new research, including his own groundbreaking work, he explains how variations in the way our brains develop before birth strongly influence our psychology and behavior throughout our lives, shaping our personality, intelligence, sexuality, and even the way we perceive the world. Compelling and original, Innate will change the way you think about why and how we are who we are. ...Show more

$34.99
AUD
Category: Study Guides
What We See in the Stars Kelsey Oseid is a richly illustrated guide to the myths, histories, and science of the celestial bodies of our solar system, with stories and information about constellations, planets, comets, the northern lights, and more. Combining art, mythology, and science, What We See in t he Stars is a tour of the night sky through more than a hundred magical pieces of original art, all accompanied by text that weaves related legends and lore with scientific facts. This beautifully packaged book covers the night sky's most brilliant features such as constellations, the moon, the bright stars, and the visible planets, as well as less familiar celestial phenomena like the outer planets, nebulae, and deep space. Adults seeking to recapture the magic of youthful stargazing, younger readers interested in learning about natural history and outer space, and those who appreciate beautiful, hand-painted art will all delight in this charming book. ...Show more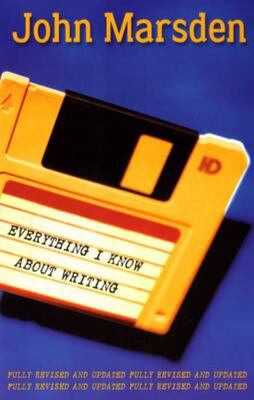 $18.95
AUD
Category: Writing Guides
The ultimate "get off your bum and do it" book, Everything I Know About Writing will motivate anyone to write. It's a lively funny guide to writing, as readable as a novel, but packed front to back with ideas and insights. And this new edition has one other great feature: 600 extraordinary topics, guara nteed to have you or your students writing before you know it. John Marsden is not just one of Australia's most successful writers of all time; he's also one of our best teachers of writing. Everything I Know About Writing is the most painless way into writing - ever. ...Show more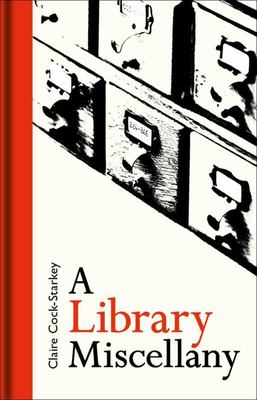 $19.99
AUD
Category: Writing Guides
What can be found in the Vatican's Secret Archive? How many books did Charles Darwin's library aboard the Beagle hold? Which library is home to a colony of bats? Bursting with potted histories, quirky facts, and enlightening lists, this book explores every aspect of the library, celebrating these remark able institutions as well as the individuals behind their inspiring collections. From the ancient library at Alexandria to the Library of Congress in Washington DC, and from university libraries to those of humble villages, A Library Miscellany explores institutions both old and new. Opening the door to unusual collections such as herbaria, art libraries, magic libraries, and even the "library of smells," this book also charts the difficulties of cataloging books deemed to be subversive, heretical, libelous, or obscene. Packed with unusual facts and statistics, this is the perfect gift for library enthusiasts, bibliophiles, collectors, and readers everywhere. ...Show more
$29.99
AUD
Category: Miscellaneous
The Barefoot Investor: The Only Money Guide You'll Ever Need is a phenomenon, sprinting through one million copies to become one of the best selling Australian books ever. Why is it so successful? It's simple, funny and practical. And it has changed people's lives. The eagerly anticipated follow-up, Th e Barefoot Investor for Families, sticks to the same script. It's aimed fairly and squarely at parents, grandparents, and basically anyone who read that book and said: 'Why the hell wasn't I taught this years ago?' Scott lays out ten money milestones kids need to have nailed before they leave home, and it's all structured around one family 'money meal' each week (so roughly 20 minutes). If you follow the roadmap, with tailor-made lessons for each age group, your kids will know how to do things like: Learn the life-changing value of hard work Set up a fee-free bank account (or jam jars!) Go on a Treasure Hunt around the house, and sell some of their 'stuff' second-hand Save your parents $100 on household bills Even ... Learn to cook at least two low-cost, delicious, nutritious meals from scratch. Scott's mission is to make sure your kids are financially strong so they never, ever get sucked into the traps that middle-aged bankers have devised to rob them of their money and their confidence. There are only ten things every kid needs to know about money, and you can teach them over dinner, once a week. It's that simple. Start now - it's never too early or too late. ...Show more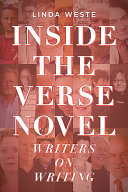 $39.95
AUD
Category: Miscellaneous
In these twenty-two interviews with verse novelists from the UK, USA, Australia and Canada, Linda Weste explores the uniqueness of storytelling through poetry and the genre of the verse novel. Her subjects are notable representatives of countries where the genre thrives; among them is Bernardine Evarist o, joint winner of the Booker Prize in 2019; and what they have to say enriches our understanding of the many ways poetry and narratives can meld to create a unique reading experience. ...Show more