$39.99
AUD
Category: Garden Design
An inspirational and practical how-to guide for people keen to attract fauna into their garden: for their own enjoyment and as a contribution to the health and sustainability of the environment. In a world where suburban nature is declining and diversity is shrinking, Habitat is a practical guide for t hose of us who want to encourage insects, reptiles, frogs, birds and animals into our garden. Not only for our own enjoyment, but as a direct contribution to the health and sustainability of our local environment and wildlife. AB Bishop shows how to design, plant and maintain fauna-friendly landscapes, stressing the importance of understanding how all aspects of the backyard ecosystem are interlinked in order to create a truly authentic and effective habitat. This information-packed resource includes a detailed plant directory; information on what plants (native and exotic) suit what creatures and why; and advice on how to factor in the shelter, nesting, food and water requirements of different types of wildlife. A practical projects chapter features step-by-step instructions for soil testing; making compost tea; building and planting a frog pond; and constructing nesting boxes and insect hotels. ...Show more
$24.99
AUD
Category: Gardening
'The wisest book I've read for many years ... Much more than a gardening book, much more than a guide to mental health ... Hugely recommended' Stephen Fry THE SUNDAY TIMES BESTSELLER How can getting outdoors help us to look after our mental health? In a powerful combination of contemporary neuroscien ce, psychoanalysis and brilliant storytelling, The Well Gardened Mind investigates the magic that many gardeners have known for years - working with nature can radically transform our health, wellbeing and confidence. Prisoners given the chance to grow plants are less likely to reoffend. At-risk young people who get their hands in the soil are more likely to stay in education. Elderly people who garden live longer and have a better quality of life. Sue Stuart-Smith tells brilliant, illuminating stories of people struggling with stress, depression, trauma and addiction, from asylum seekers to veterans, inner-city young people to the retired. This is a glorious book of science, insight and anecdote that shows how our understanding of nature and its restorative powers is only just beginning to flower. 'An important and timely book ... Beautifully written, drawing on a lifetime's experience as both a clinician and a gardener, and I urge everyone to read it' MONTY DON 'Riveting, inspiring and often very moving ... A lively, compassionate exhortation for us all to get our hands back in the soil' ISABELLA TREE 'A compelling and deeply moving account of how profoundly our wellbeing can be affected through contact with gardening and the natural world ... Read it' EDMUND DE WAAL ...Show more
$65.00
AUD
Category: Flowers
Blooms and Brushstrokes takes you on a unique journey through the history of Australian art, one flower at a time, examining the blooms depicted in still lifes, floral portraits, decorative interiors and botanical illustrations by a long line of Australian artists. Mother-and-daughter team Penelope and Tansy Curtin start this fascinating journey in the late eighteenth century, when the traditions adhering to the Western art canon were transplanted into the newly colonised Australia. They follow it through the rapidly developing artistic styles of the early twentieth century, to the new media of the contemporary period.These works of art also shine a light on the role and importance of plants and flowers in everyday life. They illustrate changing floral fashions, as well as highlighting flowers in their various forms - cut flowers, pot plants and gardens. And along the way you'll encounter many of Australia's most significant artists, including John Glover, Arthur Streeton, Margaret Preston, Grace Cossington Smith, John Brack and Margaret Olley, as well as some of Australia's most beautiful, and sometimes intriguing, native flora, such as the waratah and Sturt's desert pea, not to mention perennial garden favourites like roses, sweet peas and daisies.Spectacular, intimate, engaging and meticulously researched - and full of interesting and quirky facts about the flowers and the artists themselves, Blooms and Brushstrokes is a book for art, flower and history lovers alike. ...Show more
$49.99
AUD
Category: Gardening
Fungi are diverse, delicious and sometimes deadly. With interest in foraging for wild food on the rise, learning to accurately identify fungi reduces both poisoning risk to humans and harm to the environment. This extensively illustrated guide takes a 'slow mushrooming' approach – providing the informat ion to correctly identify a few edible species thoroughly, rather than many superficially.   Wild Mushrooming: A Guide for Foragers melds scientific and cultural knowledge with stunning photography to present a new way of looking at fungi. It models 'ecological foraging' – an approach based on care, conservation and a deep understanding of ecosystem dynamics. Sections on where, when and how to find fungi guide the forager in the identification of 10 edible species.   Diagnostic information on toxic fungi and lookalike species helps to differentiate the desirable from the deadly. Wild Mushrooming then takes us into the kitchen with cooking techniques and 29 recipes from a variety of cuisines that can be adapted for both foraged and cultivated fungi.   Developing the skills to find fungi requires slowness, not speed. This guide provides the necessary information for the safe collection of fungi, and is essential reading for fungus enthusiasts, ecologists, conservationists, medical professionals and anyone interested in the natural world. ...Show more
$29.95
AUD
Category: Gardening
Most Australian grasses are as spectacularly beautiful as the finest the rest of the world has to offer, while naturally being better adapted to the varied Australian climates. This book describes around 200 species of grasses, sedges, rushes, grasstrees and related plants.

$49.99
AUD
Category: Garden Design
Colour and a sense of fun are central to the RICE ethos. Fresh from the success of her first interiors book, Happy Home, Charlotte has taken the RICE style outside. This is a fun-loving collection of outdoor decorating and styling solutions, from seating and other furniture to lighting ideas, creating b anners and buntings, table settings and picnic areas, spaces for parties and gatherings. Taking in garden rooms, outdoor spaces such as cabins, canopies and dining areas as well as moveable spaces such as vintage vans and tents, Charlotte brings her everyday magic and glorious sense of relaxed living with bright colour to every corner of the garden. Whether you own a city verandah, country field or a small courtyard there are outdoor decorating ideas here for everyone. ...Show more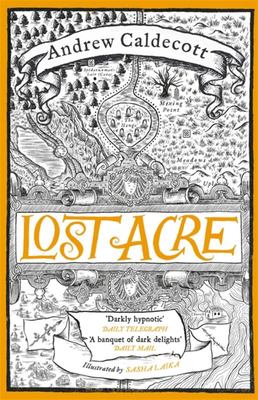 $22.99
AUD
Category: Gardening | Series: Rotherweird Ser.
'Intricate and crisp, witty and solemn' Hilary Mantel, Man Booker Prize-winning author of Wolf Hall on Rotherweird APOCALYPSE NOW? Geryon Wynter, the brilliant Elizabethan mystic, has achieved resurrection and returned to present-day Rotherweird. But after the chaos of Election Day, how can a stranger from another time wrest control? And for what fell purpose is Wynter back? His dark conspiracy reaches its climax in this unique corner of England, where the study of history is forbidden and neither friend nor foe are quite what they seem. The stakes could not be higher, for at the endgame, not only Rotherweird is under threat. The future of mankind itself hangs in the balance. 'Baroque, Byzantine and beautiful - not to mention bold. An enthralling puzzle picture of a book' M. R. Carey, bestselling author of The Girl With All The Gifts on Rotherweird ...Show more

$49.99
AUD
Category: Home and Garden
A remarkable new book providing unique insight into Tate's collection through the depiction of plants and flowers With their delightful colors, incredible natural beauty, and fascinating "otherness," it is no surprise that flowers and plants have long captivated artists. They have come to symbolize a ga mut of complex human emotions, including hope, delight, love, compassion, gratitude, grief, and loss. The fragility of flowers is a poignant reminder of the fleeting nature of life. Their sensory appeal--to our sight, smell, touch and even, sometimes, taste--brings us into the present moment, and they can affect our well-being in surprisingly healing ways. Bloom is a compendium of 100 of the most beautiful floral works from Tate's collection. Designed to encourage slow, mindful looking, it will bring reflection, restoration, and joy. ...Show more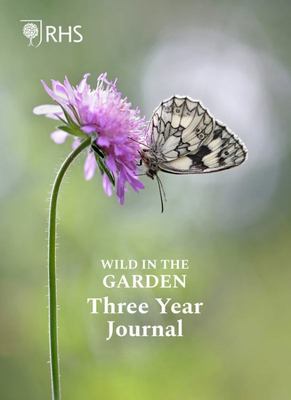 $19.99
AUD
Category: Home and Garden
The RHS Wild in the Garden Three Year Journal is a structured notebook to give you a year-on-year comparison of the wildlife in your garden.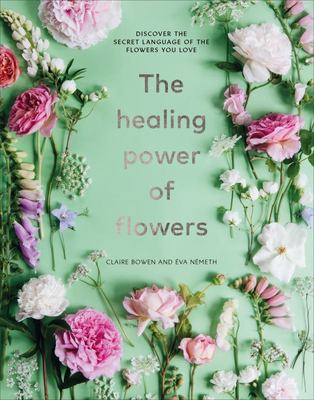 $32.99
AUD
Category: Flowers
Live life in full bloom.This beautiful book features your favourite flowers grouped by their purpose - for love, for joy, for luck, for calm, to console, and to celebrate. Discover their traditional meanings, holistic benefits, and when flowers are in season so that they can be sourced locally with a mi nimal carbon footprint.By creating thoughtful personal bouquets or choosing a flower for its meaning, its natural energy, or holistic property, you can bring the benefits of the natural world back into your home, your workplace, and into the lives of loved ones.Find out why you should give Foxgloves to celebrate a new job, Lilacs for joy, or Chrysanthemums for luck, and become fluent in the secret language of flowers. ...Show more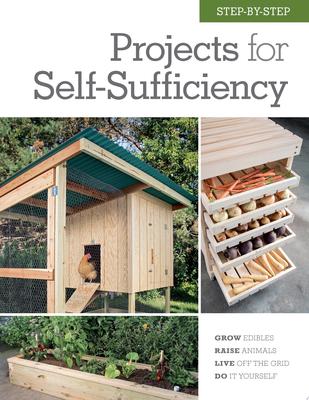 $39.99
AUD
Category: Garden Design
DIY the self-sufficient way with over 60 detailed projects. Get ready to be self-sufficient.Whether tackling the garden, raising animals, learning more about alternative energy, or bettering your storage and preservation, Step-by-Step Projects for Self-Sufficiency is the perfect starting point. Step-by- step instructions and photos will guide you through how to make over 60 complete projects. After all, DIY projects are more fun (and generally easier) when you approach them with helpful aides and tools you made yourself. Projects in this new volume include: -A portable chicken ark -Two types of beehives -Solar cookers -Firewood storage -A potato growing box -Hoophouses and greenhouses -Raised planting beds -Rainbarrels -A cider press -Compost bins -Drying racks With its clear plan drawings, precise instructions and detailed photos, Step-by-step Projects for Self Sufficiency makes DIY easier than ever. ...Show more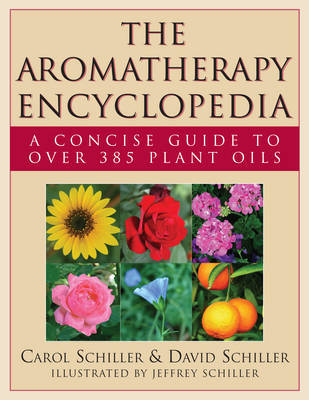 $32.99
AUD
Category: Gardening
The power of essential oils and aromatherapy has been understood and studied for thousands of years. The ancient Egyptians are still respected as expert practitioners in the science of natural essential oils, and much of their medical and cosmetic expertise in this field remains unexcelled to this day. While much of the knowledge of the Egyptians has been lost for many centuries, the importance of these aromatic oils and their use, has continued in every culture across the ages.Today, the use of essential oils is growing rapidly as both science and society are recognising the benefits and life-enhancing properties of these precious substances. Aromatic essences can have a direct effect on our health, reduce our stress levels and enable us to have a better overall outlook on life, as well as improve our relationship with our natural environment. Much research has been done regarding the uses of the many oils available to us, as well as into the methods of preparation, creation and application of the oils. We see this increase in interest reflected in the hundreds of scented products now being sold promising relaxation, better sleep and many other benefits.The encyclopedia includes a general introduction to proper safety, preparation and usage of the oils, detailed descriptions of the essential oils, carrier oils and infused oils, detailing their derivation and history, documented properties and aromatherapy methods of use. Useful tools for those interested in working with the oils include a category listing of oil properties, a quick reference when looking for an essential oil for a specific purpose and cross-reference lists from botanical names to common names. ...Show more