$16.99
AUD
Category: Crime and Thrillers
When Clio's town in Bronze Age Crete is threatened by seafaring raiders, she faces the greatest sacrifice of all. Can Clio, her herd of horses and a new young friend find a way to change their destinies? Another wonderfully engaging historical middle fiction adventure from the author of Dragonfly Song a nd Nim's Island.   If she had stayed to load the kiln as she should have, she'd never have seen the ship. Mama said the ship still would have been there, so everything had to happen the way it did. But that's not true. Clio saw it, and the world changed.When a raiders' ship appears off the coast, the goddess demands an unthinkable price to save the town - and Clio's grandmother creates a sacred statue to save Clio's life.But Clio is torn between the demands of guarding the statue and caring for her beloved horses. Disabled in an accident, she must try to put aside her own grief at no longer being able to ride - and in the process, save a friend's life and stop a war.Rippling with emotion and drama, war and resistance, fear and determination, this novel is a brilliant companion to the highly acclaimed Dragonfly Song and Swallow's Dance. ...Show more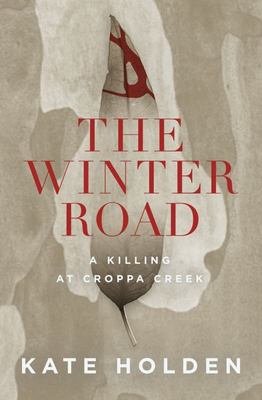 $32.99
AUD
Category: Crime and Thrillers
An epic true story of greed, power and a desire for legacy from an acclaimed Australian storyteller. July 2014, a lonely road at twilight outside Croppa Creek, New South Wales: 80-year-old farmer Ian Turnbull takes out a .22 and shoots environmental officer Glen Turner in the back. On one side, a farmer hoping to secure his family's wealth on the richest agricultural soil in the country. On the other, his obsession: the government man trying to apply environmental laws.  The brutal killing of Glen Turner splits open the story of our place on this land. Is our time on this soil a tale of tragedy or triumph – are we reaping what we've sown? Do we owe protection to the land, or does it owe us a living? And what happens when, in pursuit of a legacy, a man creates terrible consequences?  Kate Holden brings her discerning eye to a gripping tale of law, land and inheritance. It is the story of Australia. ...Show more
$19.99
AUD
Category: Crime and Thrillers | Series: Renee Ballard Ser.
Now in paperback: Harry Bosch and LAPD Detective Renee Ballard come together again on the murder case that obsessed Bosch's mentor, the man who trained him.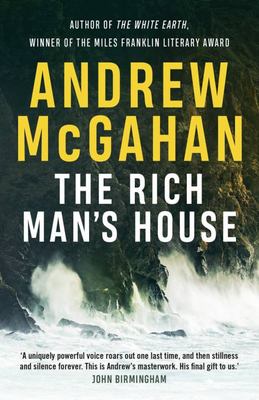 $22.99
AUD
Category: Crime and Thrillers
'A uniquely powerful voice roars out one last time, and then stillness and silence forever. This is Andrew's masterwork. His final gift to us.' - John Birmingham In the freezing Antarctic waters south of Tasmania, a mountain was discovered in 1642 by the seafaring explorer Gerrit Jansz. Not just any mou ntain but one that Jansz estimated was an unbelievable height of twenty-five thousand metres. In 2016, at the foot of this unearthly mountain, a controversial and ambitious 'dream home', the Observatory, is painstakingly constructed by an eccentric billionaire - the only man to have ever reached the summit. Rita Gausse, estranged daughter of the architect who designed the Observatory is surprised, upon her father's death, to be invited to the isolated mansion to meet the famously reclusive owner, Walter Richman. But from the beginning, something doesn't feel right. Why is Richman so insistent that she come? What does he expect of her? When cataclysmic circumstances intervene to trap Rita and a handful of other guests in the Observatory, cut off from the outside world, she slowly begins to learn the unsettling - and ultimately horrifying - answers. ...Show more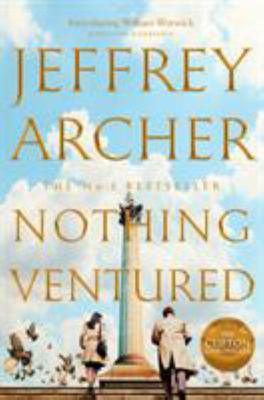 $32.99
AUD
Category: Crime and Thrillers | Series: William Warwick Novels Ser. | Reading Level: very good
This is not a detective story, this is a story about the making of a detective...William Warwick has always wanted to be a detective, and decides, much to his father's dismay, that rather than become a barrister like his father, Sir Julian Warwick QC, and his sister Grace, he will join London's Metropol itan Police Force. After graduating from university, William begins a career that will define his life: from his early months on the beat under the watchful eye of his first mentor, Constable Fred Yates, to his first high-stakes case as a fledgling detective in Scotland Yard's arts and antiquities squad. Investigating the theft of a priceless Rembrandt painting from the Fitzmolean Museum, he meets Beth Rainsford, a research assistant at the gallery who he falls hopelessly in love with, even as Beth guards a secret of her own that she's terrified will come to light. While William follows the trail of the missing masterpiece, he comes up against suave art collector Miles Faulkner and his brilliant lawyer, Booth Watson QC, who are willing to bend the law to breaking point to stay one step ahead of William. Meanwhile, Miles Faulkner's wife, Christina, befriends William, but whose side is she really on? Nothing Ventured heralds the start of a brand new series in the style of Jeffrey Archer's number one Sunday Times bestselling The Clifton Chronicles: telling the story of the life of William Warwick - as a family man and a detective who will battle throughout his career against a powerful criminal nemesis. Through twists, triumph and tragedy, this series will show that William Warwick is destined to become one of Jeffrey Archer's most enduring legacies. ...Show more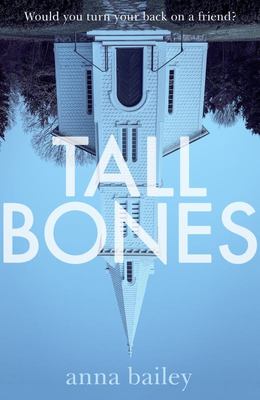 $32.99
AUD
Category: Crime and Thrillers
'Anna Bailey's debut is irresistible, a compelling and nuanced psychological thriller suffused with small town prejudice and dark family secrets.' PAULA HAWKINS, author of The Girl on the Train 'Tall Bones is as atmospheric as it gets - a stunning debut that delivers on every level.' RENEE KNIGHT, auth or of Disclaimer 'Chilling and compulsive. Tall Bones is a dazzling debut.' KATE HAMER, author of The Girl in the Red Coat When seventeen-year-old Emma leaves her best friend Abi at a party in the woods, she believes, like most girls her age, that their lives are just beginning. Many things will happen that night, but Emma will never see her friend again. Abi's disappearance cracks open the façade of the small town of Whistling Ridge, its intimate history of long-held grudges and resentment. Even within Abi's family, there are questions to be asked - of Noah, the older brother whom Abi betrayed, of Jude, the shining younger sibling who hides his battle scars, of Dolly, her mother and Samuel, her father - both in thrall to the fire and brimstone preacher who holds the entire town in his grasp. Then there is Rat, the outsider, whose presence in the town both unsettles and excites those around him. Anything could happen in Whistling Ridge, this tinder box of small-town rage, and all it will take is just one spark - the truth of what really happened that night out at the Tall Bones.... '   ...Show more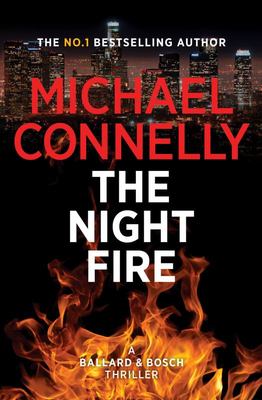 $32.99
AUD
Category: Crime and Thrillers | Series: A\Ballard and Bosch Ser. | Reading Level: very good
Harry Bosch and LAPD Detective Renee Ballard come together again on the murder case that obsessed Bosch's mentor, the man who trained him to be a homicide detective - new from #1 bestselling author Michael Connelly.  
$39.99
AUD
Category: Crime and Thrillers | Series: William Warwick Novels Ser.
Jeffrey Archer's Hidden in Plain Sight is the second novel featuring Detective William Warwick, by the master storyteller and #1 New York Times bestselling author of the Clifton Chronicles William Warwick has been promoted to Detective Sergeant, but his promotion means that he, along with the rest of h is team, have been reassigned to the Drugs Squad. As William's team closes the net around a criminal network like none they have ever faced before, he devises a trap they would never expect, one that is hidden in plain sight . . .   ...Show more
$19.99
AUD
Category: Crime and Thrillers
From the #1 bestselling author of THE FAMILY UPSTAIRS and THEN SHE WAS GONE comes an engrossing, twisty story of dark family secrets and betrayal. 'Dark, furiously twisty and utterly gripping.' LUCY FOLEY _______________________________________ YOU DON'T SEE HER. BUT SHE SEES YOU. MIDNIGHT: In an area of urban wasteland where cats hunt and foxes shriek, a girl is watching... When Saffyre Maddox was ten, something terrible happened, and she's carried the pain of it ever since. The man who she thought was going to heal her didn't, and now she hides, learning his secrets, invisible in the shadows. Owen Pick is invisible too. He's never had a girlfriend; he's never even had a friend. Nobody sees him. Nobody cares. But when Saffyre goes missing from opposite his house on Valentine's night, suddenly the whole world is looking at Owen. Accusing him. Holding him responsible for Saffyre's disappearance... INVISIBLE GIRL: an engrossing, twisty story of how we look in the wrong places for bad people while the real predators walk among us in plain sight. _________________________________ 'I've really struggled with reading during lockdown but this weekend I finished Lisa Jewell's gripping Invisible Girl and it was such a joy not to be able to put a book down. Her best yet.' JOJO MOYES 'A masterclass in how to write with pace and tension.' HARRIET TYCE 'An engrossing and compelling read.' MIRROR 'Another twisty, turny and tangled thriller from Lisa Jewell, which also manages to deliver a really satisfying and shocking denouement.' RED 'She isn't afraid of plunging an icy blade into her readers' hearts whilst examining the cruel realities of the world.' ADELE PARKS 'Compelling and surprisingly moving - Lisa Jewell never lets you down.' CLARE MACKINTOSH 'A masterclass in character... A wonderful slow-burn gripper - I loved it.' LOUISE CANDLISH 'An up-all-night gripping story with characters who feel as real as you and me.' ERIN KELLY 'Not only is her plotting masterful, Lisa has the rare ability to make you care - passionately - about all her characters... Invisible Girl is quite brilliant in every way.' JANE CASEY 'Dark, gripping, emotionally intense. My heart hurt from being squeezed so tight.' TAMAR COHEN 'I loved it. Every damn word.' AJ FINN 'A breathtakingly brilliant novel by an author at the absolute top of her game.' JENNY COLGAN 'Once again, Jewell deliversa story with characters you care about and enough twists to keep you hooked' GOOD HOUSEKEEPING 'Gripping, disturbing and acutely observant; Jewell is an extremely special writer.' ALEX MARWOOD Bestseller in the UK, Sunday Times, August 2020 ...Show more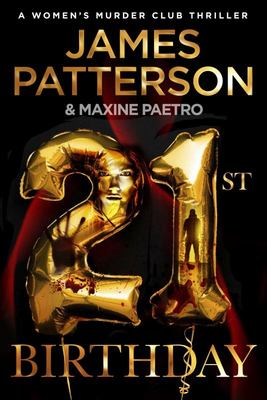 $32.99
AUD
Category: Crime and Thrillers
In the latest instalment in the globally bestselling Women's Murder Club series, SFPD Sergeant Lindsay Boxer vows to protect a twenty-year-old victim long enough to see her twenty-first birthday.Lindsay Boxer has sworn to defend against all enemies, foreign and domestic. As Lindsay prepares to celebrate her own daughter's birthday, she clashes with rising Chief Charlie Clapper over a family case.When a distraught mother pleads with Chronicle reporter Cindy Thomas to investigate the disappearance of her daughter, Linda, and baby granddaughter, Lorrie, Cindy immediately loops in SFPD. But Linda's schoolteacher husband, Lucas Burke, tells a conflicting story that paints Linda as a wayward wife, not a missing person. And there's reason to believe he may be telling the truth.While M.E. Claire Washburn harbours theories that run counter to the police investigation of the Burke case, ADA Yuki Castellano sizes Lucas up as a textbook domestic offender - until he puts forward a theory of his own that unexpectedly connects the dots on a constellation of copycat killings. If what Lucas tells law enforcement has even a grain of truth, there isn't a woman in the state of California who's safe from the reach of such an unspeakable threat.   ...Show more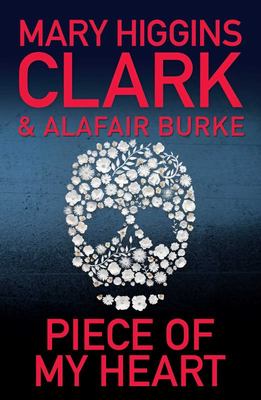 Piece of My Heart
by Mary Higgins Clark; Alafair Burke
$32.99
AUD
Category: Crime and Thrillers
Television producer Laurie Moran and her fiancée, Alex Buckley, the former host of her investigative television show, are just days away from their mid-August wedding, when things take a dark turn. Alex's seven-year-old nephew, Johnny, vanishes from the beach. A search party begins and witnesses recall Johnny playing in the water and collecting shells behind the beach shack, but no one remembers seeing him after the morning. As the sun sets, Johnny's skim board washes up to shore, and everyone realizes that he could be anywhere, even under water. A ticking clock, a sinister stalker, and fresh romance combine in this exhilarating follow up to the bestselling You Don't Own Me--another riveting page-turner from the "Queen of Suspense" Mary Higgins Clark and her dazzling partner-in-crime Alafair Burke.   ...Show more
$39.99
AUD
Category: Crime and Thrillers | Series: Jack West, Jr Ser.
AN INCREDIBLE VICTORY BUT AT A TERRIBLE PRICE... Against all the odds, Jack West Jr found the Three Secret Cities but at a heartbreaking cost. His beloved daughter Lily, it appeared, was slaughtered by Sphinx in a cruel ancient ritual. TO THE MOUNTAINS AND THE FALL!  With his rivals far ahead of him, Ja ck must now get to one of the five iron mountains-two of which have never been found-and perform a mysterious feat known only as 'The Fall'. Although what is this object on the moon that is connected to it? A NEW PLAYER ARRIVES Amid all this, Jack will discover that a new player has entered the race, a general so feared by the four legendary kingdoms they had him locked away in their deepest dungeon. Only now this general has escaped and he has a horrifying plan of his own...     ...Show more