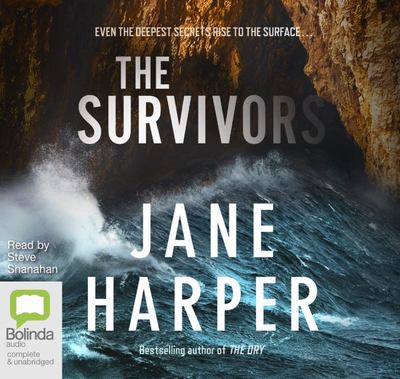 $49.95
AUD
Category: Adult Fiction
Kieran Elliott's life changed forever on a single day when a reckless mistake led to devastating consequences. The guilt that haunts him still resurfaces during a visit with his young family to the small coastal town he once called home.Kieran's parents are struggling in a community which is bound, for better or worse, to the sea that is both a lifeline and a threat. Between them all is his absent brother Finn.When a body is discovered on the beach, long-held secrets threaten to emerge in the murder investigation that follows. A sunken wreck, a missing girl, and questions that have never washed away ... ...Show more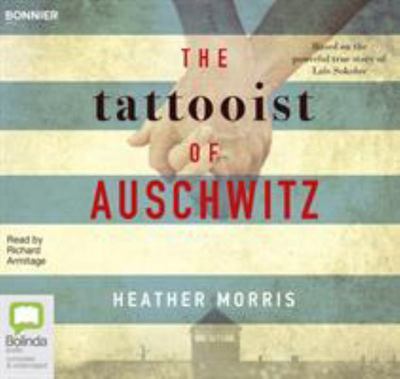 $49.95
AUD
Category: Adult Fiction
The #1 International Bestseller & New York Times Bestseller This beautiful, illuminating tale of hope and courage is based on interviews that were conducted with Holocaust survivor and Auschwitz-Birkenau tattooist Ludwig (Lale) Sokolov--an unforgettable love story in the midst of atrocity. "The Ta ttooist of Auschwitz is an extraordinary document, a story about the extremes of human behavior existing side by side: calculated brutality alongside impulsive and selfless acts of love. I find it hard to imagine anyone who would not be drawn in, confronted and moved. I would recommend it unreservedly to anyone, whether they'd read a hundred Holocaust stories or none."--Graeme Simsion, internationally-bestselling author of The Rosie Project In April 1942, Lale Sokolov, a Slovakian Jew, is forcibly transported to the concentration camps at Auschwitz-Birkenau. When his captors discover that he speaks several languages, he is put to work as a Tätowierer (the German word for tattooist), tasked with permanently marking his fellow prisoners. Imprisoned for over two and a half years, Lale witnesses horrific atrocities and barbarism--but also incredible acts of bravery and compassion. Risking his own life, he uses his privileged position to exchange jewels and money from murdered Jews for food to keep his fellow prisoners alive. One day in July 1942, Lale, prisoner 32407, comforts a trembling young woman waiting in line to have the number 34902 tattooed onto her arm. Her name is Gita, and in that first encounter, Lale vows to somehow survive the camp and marry her. A vivid, harrowing, and ultimately hopeful re-creation of Lale Sokolov's experiences as the man who tattooed the arms of thousands of prisoners with what would become one of the most potent symbols of the Holocaust, The Tattooist of Auschwitz is also a testament to the endurance of love and humanity under the darkest possible conditions. ...Show more
$29.95
AUD
Category: Adult Fiction
In a slightly alternate London in 1983, Susan Arkshaw is looking for her father, a man she has never met. Crime boss Frank Thringley might be able to help her, but Susan doesn't get time to ask Frank any questions before he is turned to dust by the prick of a silver hatpin in the hands of the outrageous ly attractive Merlin.Merlin is a young left-handed bookseller (one of the fighting ones), who with the right-handed booksellers (the intellectual ones), are an extended family of magical beings who police the mythic and legendary Old World when it intrudes on the modern world, in addition to running several bookshops.Susan's search for her father begins with her mother's possibly misremembered or misspelt surnames, a reading room ticket, and a silver cigarette case engraved with something that might be a coat of arms.Merlin has a quest of his own, to find the Old World entity who used ordinary criminals to kill his mother. As he and his sister, the right-handed bookseller Vivien, tread in the path of a botched or covered-up police investigation from years past, they find this quest strangely overlaps with Susan's. Who or what was her father? Susan, Merlin, and Vivien must find out, as the Old World erupts dangerously into the New. ...Show more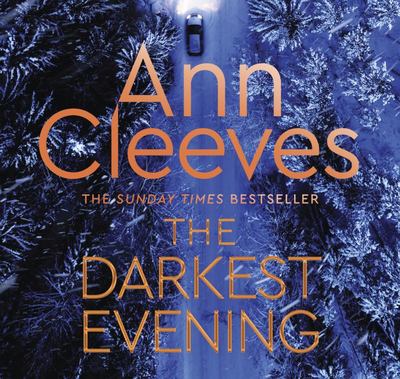 $39.95
AUD
Category: Adult Fiction
DCI Vera Stanhope returns in The Darkest Evening, the ninth novel in Sunday Times bestseller Ann Cleeves' enduringly popular series. Driving home during a swirling blizzard, Vera Stanhope's only thought is to get there quickly. But the snow is so heavy, she becomes disoriented and loses her way. Ploug hing on, she sees a car slewed off the road ahead of her. With the driver's door open, Vera assumes the driver has sought shelter but when she inspects the car she is shocked to find a young toddler strapped in the back seat. Afraid they will freeze, Vera takes the child and drives on, arriving at Brockburn, a run-down stately home she immediately recognizes as the house her father Hector grew up in. Inside Brockburn a party is in full swing, with music and laughter to herald the coming Christmas. But outside in the snow, a young woman lies dead and Vera knows immediately she has a new case. Could this woman be the child's mother, and if so, what happened to her? A classic country house mystery with a contemporary twist, Ann Cleeves returns with a brilliant Vera novel to savour. ...Show more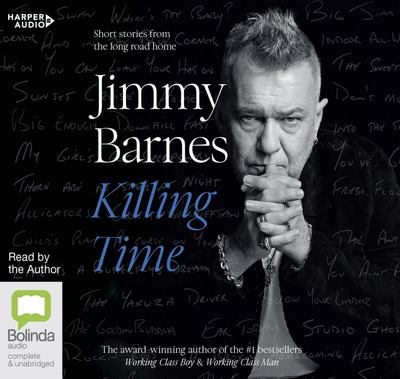 $49.95
AUD
Category: Adult Fiction
From the rock legend turned master storyteller, this collection of non-fiction short stories is vintage Jimmy. Outrageous, witty, warm and wise, Killing Time shares more than 40 yarns from an epic life - a dazzling collection of tall tales, out-takes and B-sides from one of Australia's finest storytelle rs. ...Show more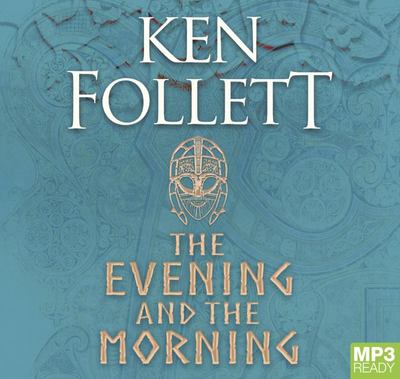 $49.95
AUD
Category: Adult Fiction
It is 997 CE, the end of the Dark Ages, and in England one man's ambition to make his abbey a centre of learning will take the listener on an epic journey into a historical past rich with ambition and rivalry, death and birth, love and hate. Into this uncertain world three people come to the fore: a you ng boatbuilder, who dreams of a better future when a devastating Viking raid shatters the life that he and the woman he loves hoped for; a Norman noblewoman, who follows her beloved husband across the sea to a new land only to find her life there shockingly different; and a capable monk at Shiring Abbey, who dreams of transforming his humble abbey into a centre of learning admired throughout Europe.Now, with England at the dawn of the Middle Ages, these three people will each come into dangerous conflict with a ruthless bishop, who will do anything to increase his wealth and power, in an epic tale of ambition and rivalry, death and birth, and love and hate. ...Show more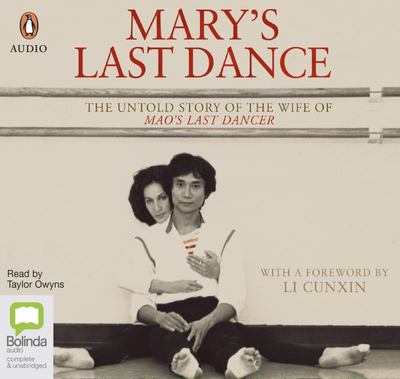 $39.95
AUD
Category: Adult Fiction
The highly anticipated memoir of Australian ballerina Mary Li - and the long-awaited sequel to her husband Li Cunxin's bestselling memoir, Mao's Last Dancer. Mary's Last Dance is a powerful and uplifting memoir about chasing an impossible dream, and sacrificing one's own ambition for the love of a child . It is a moving and unforgettable story of passion, dedication and devotion - and the highly anticipated sequel to one of the world's most beloved books. Mary Li (nee McKendry) is an international ballet star and a mother like no other. She became a household name when her husband Li Cunxin published his bestselling memoir, Mao's Last Dancer - but that book told only half the story. Growing up in a rambunctious family in Rockhampton, Mary discovered an extraordinary early passion for ballet. It saw her move to London at age sixteen, to study at the Royal Ballet School and dance at the London Festival Ballet with the likes of Nureyev, and later to Houston Ballet, where as Principal Dancer she fell in love with the acclaimed dancer Li Cunxin. The couple became the darlings of the dance world, and were happier than they could have imagined at the arrival of their firstborn daughter, Sophie. Then right at the height of her international career, Mary seemingly disappeared from view. What could have happened to cause a woman so committed, so talented, to give it all away in a heartbeat? Now, almost twenty years on, we learn what happened next to this inspiring family, and why it is Mary's turn to tell a truly remarkable tale. ...Show more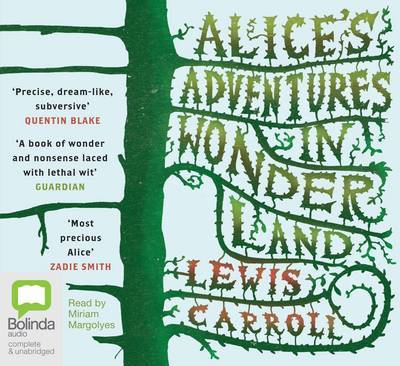 $29.95
AUD
Category: Children's
On an ordinary summer's afternoon, Alice tumbles down a hole and an extraordinary adventure begins. In a strange world with even stranger characters, she meets a rabbit with a pocket watch, joins a Mad Hatter's Tea Party, and plays croquet with the Queen! Lost in this fantasy land, Alice finds herself g rowing more and more curious by the minute... ...Show more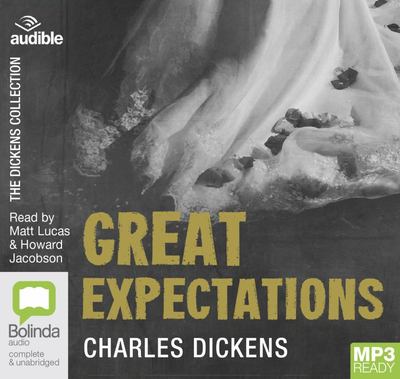 Great Expectations
by Charles Dickens; Matt Lucas (Read by); Howard Jacobson (Read by)
$49.95
AUD
Category: Adult Fiction | Series: The\Dickens Collection
  Extensive reading improves fluency and there is a real need in the ELT classroom for hand-picked classics of English literature that are simplified and adapted for students in an accessible and engaging way. Great Expectationsis one of Charles Dickens' most popular novels, its colourful characters and strong story inspiring numerous film and TV adaptations. This simplified version condenses the novel for students of English and is interspersed with stills from the film adaptation starring Helena Bonham-Carterand Ralph Fiennes.   LEVEL 2 BOOK ONLY Also suitable for native English speakers who are struggling with their reading. classic of English literature with enduring appeal Film stillsfrom the 2012 film enhance students' enjoyment and comprehension People and Places section provides a clear visual context before students begin to read A six-page Fact Filesection provides further background and context on Charles Dickens and life in Victorian England. Self-study activities enable students to check their progress as they read  Series Information Popcorn ELT Readers is a series of low-level graded readers aimed at younger students who are beginning to learn English as a Foreign Language. The series covers three levels from Level 1 (Early Beginner) to Level 3 (High Beginner) and is aimed at students aged eight to eleven years. Each reader is available in Book Only or Book and CD formats. The CD features an audio recording of the story for reading along. There are also online resource sheets providing step-by-step lesson plans, extra activities and downloadable flashcards. ...Show more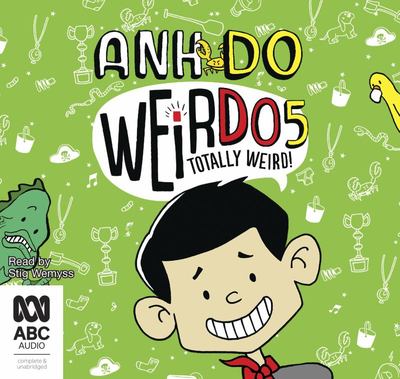 Totally Weird!
by Anh Do; Stig Wemyss (Read by)
$19.95
AUD
Category: Children's | Series: WeirDo Ser.
Laugh out loud! The Camp Kangaroo Challenge is on, and Weir's team is up against Bella and the new kid, who has the coolest name ever ... Hans Some! Yep, that's really his name! Weir Do vs Hans Some!It won't be easy ... but it will be funny!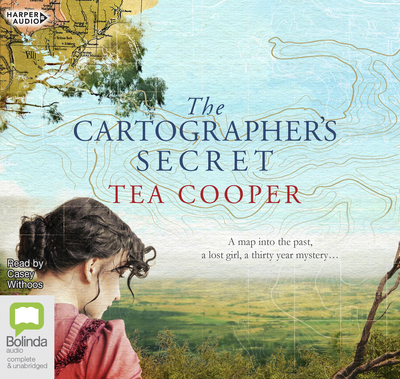 $39.95
AUD
Category: Adult Fiction
1880. The Hunter Valley.Evie Ludgrove loves to map the landscape around her home - hardly surprising since she grew up in the shadow of her father's obsession with the great Australian explorer Dr Ludwig Leichhardt. So when an advertisement appears in The Bulletin magazine offering a one thousand pound reward for proof of where Leichhardt met his fate, Evie is determined to figure it out - after all, there are clues in her father's papers and in the archives of The Royal Geographical Society. But when Evie sets out to prove her theory she vanishes without a trace, leaving behind a mystery that taints everyone's lives for 30 years.1911.When Letitia Rawlings arrives at the family estate in her Model T Ford, her purpose is to inform her Great Aunt Olivia of a bereavement. But Letitia is also escaping her own problems - her brother's sudden death, her mother's scheming and her own dissatisfaction with the life planned out for her. So when Letitia discovers a beautifully illustrated map that might hold a clue to the fate of her missing aunt, Evie Ludgrove, her curiosity is aroused and she sets out to discover the truth of Evie's disappearance.But all is not as it seems at Yellow Rock estate and as events unfold, Letitia begins to realise that solving the mystery of her family's past could offer as much peril as redemption. ...Show more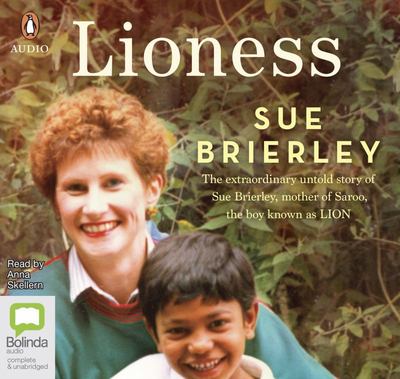 Lioness
by Sue Brierley
$39.95
AUD
Category: Adult Fiction
Saroo Brierley's journey home to a small village in India with the help of Google Earth became an internationally bestselling book and inspired the major motion picture LION. But the story of how his adoptive mother, Sue, came into his life half a world away in Tasmania is every bit as riveting.In this uplifting and deeply personal book Sue reveals for the first time her own traumatic childhood. The daughter of a violent alcoholic whose business gambles left her family destitute, she grew up in geographic and emotional isolation. When Sue married and broke free of her father she was determined to also sever the cycle of despair, and made the selfless decision not to have a biological child. Instead, inspired by a vision she'd had as a young girl, she chose to adopt two children in need - Saroo and Mantosh. Little did she imagine that twenty-five years later she would be portrayed on screen by another Australian mother who chose to adopt - Nicole Kidman.Moving and inspiring, Lioness explores the myth of motherhood, how families are formed in many ways, and how love and perseverance can bring us together. ...Show more