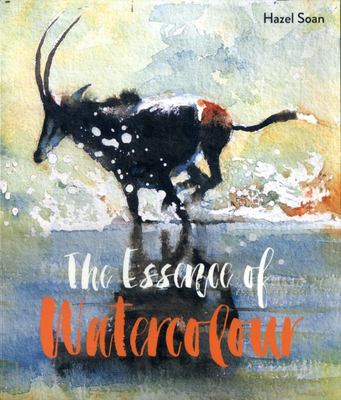 $29.99
AUD
Category: General Art and Design
A paperback reissue Hazel Soan's classic practical art book. Hazel Soan is a well-known and popular artist and an enthusiastic and inspirational teacher. In The Essence of Watercolour Hazel shows how wonderfully versatile and beguiling the medium of watercolour is and how to get the most out of it. Haze l stresses how important it is to understand the characteristics of the medium in order to exploit it to the full. She encourages the reader to explore the properties of watercolour and to be unafraid of strength of colour and brushstroke. Hazel shows through demonstration and projects that tone is king in watercolour and illustrates how to paint light with the use of shade. Armed with this understanding she demonstrates that watercolour is not such an unforgiving medium after all: accidents and mistakes can be disguised, overridden and corrected. The Essence of Watercolour is a culmination of many years of Hazel's teaching and demonstrating, in which she offers inspirational insights into the secrets of watercolour painting and encourages artists to take their art to the next level. ...Show more
$29.99
AUD
Category: Artists
Techniques and projects for using shibori dyeing in textile art. Shibori is one of the world's richest textile traditions. Commonly associated with Japan, it is in fact a technique long used in Africa, India and South America. In this practical guide, textile artist Janice Gunner shows how to combine t raditional Japanese, African and Indian shibori methods with contemporary techniques to create stunning textiles that are bursting with rich, intricate patterns and bold colour.  Various techniques are covered - from tied and stitched designs to ideas for wrapping, folding, clamping, pleating and binding. Simple and safe instructions for a range of dyeing techniques are also included.  Practical information is accompanied by clear instructions and diagrams, aimed at quilters, embroiderers and textile artists of all abilities.  Stunning quilts and embroideries throughout demonstrate the full potential of the technique, alongside practical advice on turning your shibori textiles into beautiful quilts, hangings and textile art.  ...Show more
$65.00
AUD
Category: Artists
William T. Cooper was one of the world's most esteemed bird painters. In his paintings, birds nibble at plump red berries, they rest on twisted vines and branches covered with lichen, and they clutch forest fruits and leaves in their claws. These botanical details, the backdrops to his bird portraits, a re the subject of this lavishly illustrated book written by his botanist wife, Wendy Cooper. For the bird lover, Bill's lush, full-colour paintings, many from private collections, are reproduced here, alongside Wendy's notes and Bill's diary entries about bird feeding habits. Wendy describes seeing King Parrots in the wet sclerophyll forest and rainforest at their home in Bungwahl, New South Wales, feeding on the juicy black berries of the Narrow-leaved Palm Lily (Cordyline stricta). The parrots were extracting the seeds and dropping the flesh. Over the course of a decade, Bill observed activity around an Umbrella Tree in their garden: 'Watched a female coloured riflebird feeding on the flowers of a Schefflera on the driveway. I'm convinced it was taking nectar as they do on the Thunbergia in the garden. It went from open flower to open flower'. For the nature lover, Wendy has included detailed botanical descriptions of each plant and personal notes about where a particular specimen was found. She takes the reader from rainforest to dry country, from swamps and beach forest to the jungles north of Australia. We learn that Maiden's Blush trees are forest giants with wonderful high-arching plank buttresses; that Bill had to shoot down a small stem from high up in the forest canopy to capture a fruit specimen; and that the tree's scientific name, Sloanea australis, honours physician, naturalist and collector Hans Sloane, whose private collection became the founding collection of the British Museum. Alongside Wendy's description is Bill's sketch of a Maiden's Blush buttress and a finished full-colour acrylic painting of Regent Bowerbirds perched on the tree's branches. For the budding illustrator or artist, Cooper's annotated sketches, studies and paintings of plants, as well as many of his finished bird illustrations, give a unique insight into his artistic process. The Botanical Art of William T. Cooper shows the flora of Australia and beyond in all its messy, imperfect glory. Readers will gain a new appreciation of Bill's works. They will see the thick mossy branches and veiny withered leaves of a Sovereignwood tree (Terminalia sericocarpa) even before the black and red Palm Cockatoos in a double-spread oil painting; note the way a bird clutches and nibbles at a large green gumnut on a Marri tree (Corymbia calophylla) in a colour plate of two Red-capped Parrots. This is a beautiful book to dip into and treasure. For those who purchased An Eye for Nature: The Life and Art of William T. Cooper, this will make an equally valuable addition to your library. William T. Cooper was one of the world's most esteemed bird painters. In his paintings, birds nibble at plump red berries, they rest on twisted vines and branches covered with lichen, and they clutch forest fruits and leaves in their claws. These botanical details, the backdrops to his bird portraits, are the subject of this lavishly illustrated book written by his botanist wife, Wendy Cooper. For the bird lover, Bill's lush, full-colour paintings, many from private collections, are reproduced here, alongside Wendy's notes and Bill's diary entries about bird feeding habits. Wendy describes seeing King Parrots in the wet sclerophyll forest and rainforest at their home in Bungwahl, New South Wales, feeding on the juicy black berries of the Narrow-leaved Palm Lily (Cordyline stricta). The parrots were extracting the seeds and dropping the flesh. Over the course of a decade, Bill observed activity around an Umbrella Tree in their garden: 'Watched a female coloured riflebird feeding on the flowers of a Schefflera on the driveway. I'm convinced it was taking nectar as they do on the Thunbergia in the garden. It went from open flower to open flower'. For the nature lover, Wendy has included detailed botanical descriptions of each plant and personal notes about where a particular specimen was found. She takes the reader from rainforest to dry country, from swamps and beach forest to the jungles north of Australia. We learn that Maiden's Blush trees are forest giants with wonderful high-arching plank buttresses; that Bill had to shoot down a small stem from high up in the forest canopy to capture a fruit specimen; and that the tree's scientific name, Sloanea australis, honours physician, naturalist and collector Hans Sloane, whose private collection became the founding collection of the British Museum. Alongside Wendy's description is Bill's sketch of a Maiden's Blush buttress and a finished full-colour acrylic painting of Regent Bowerbirds perched on the tree's branches. For the budding illustrator or artist, Cooper's annotated sketches, studies and paintings of plants, as well as many of his finished bird illustrations, give a unique insight into his artistic process. The Botanical Art of William T. Cooper shows the flora of Australia and beyond in all its messy, imperfect glory. Readers will gain a new appreciation of Bill's works. They will see the thick mossy branches and veiny withered leaves of a Sovereignwood tree (Terminalia sericocarpa) even before the black and red Palm Cockatoos in a double-spread oil painting; note the way a bird clutches and nibbles at a large green gumnut on a Marri tree (Corymbia calophylla) in a colour plate of two Red-capped Parrots. This is a beautiful book to dip into and treasure. For those who purchased An Eye for Nature: The Life and Art of William T. Cooper, this will make an equally valuable addition to your library.   ...Show more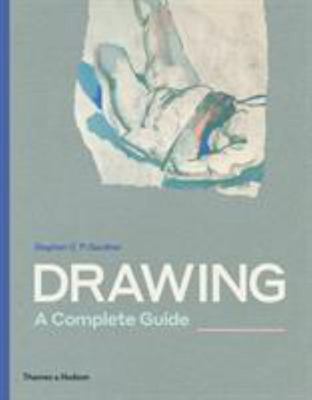 $70.00
AUD
Category: General Art and Design
A comprehensive practice-based guide to the art of drawing, Drawing: A Complete Guide provides a chapter-by-chapter overview of key elements of drawing (such as line, shape, tone and value) before addressing the different genres (such as still life and portraiture). Written in an accessible and encourag ing manner, Drawing: A Complete Guide seeks to build the learner's confidence in artistic exploration as well as developing his or her practical abilities. An introductory chapter makes the case that anyone can draw, while the concluding chapter, 'Looking at Drawings: Critical Thinking and Critiques', equips learners with the necessary critical tools to develop their craft independently. Richly illustrated with examples of artists' drawings and the author's own works, Drawing: A Complete Guide also includes student work to make the practice of drawing more accessible and achievable. ...Show more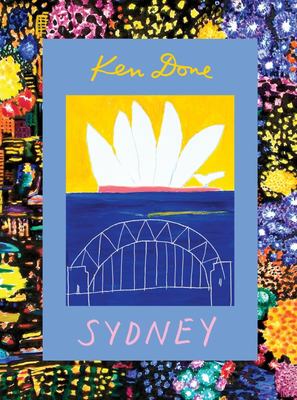 $19.99
AUD
Category: Australian Art And Design | Series: Ken Done's Painting Australia Ser.
From the Opera House, the Harbour and the Bridge to its little coves and hidden beaches, Sydney is a magical metropolis with endless charm. A delightful, compact package, Ken Done¿s Sydney is one of four books in a collectable set exploring his most iconic landscapes.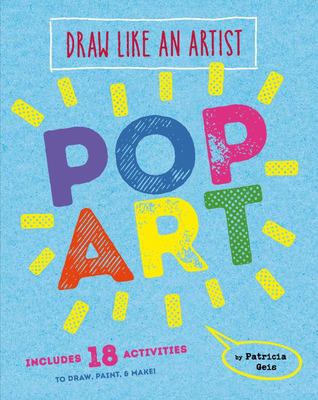 $28.50
AUD
Category: General Art and Design
When Pop Art burst on the art scene in the 1950s as a reaction against abstract expressionism, it found instant favor with its colorful use of images from advertising, signs, soup cans, Coke bottles, and even comic strips. This playfulness is front and center in Draw Like an Artist: Pop Art: a collectio n of eighteen fun and colorful activities for aspiring Warhols, Hockneys, and Lichtensteins ages ten and up, or anyone who enjoys working with color, pattern, and pop-culture imagery, and gaining a better understanding of the 20th century's most popular art movement. Sixteen perforated pages provide plenty of raw material for collage, drawing backgrounds, and inspiration. ...Show more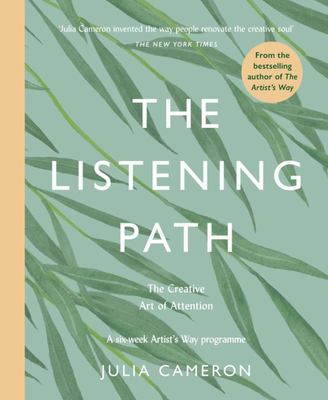 $29.99
AUD
Category: Art Theory/Movements
A groundbreaking new book about listening to ourselves, to others and to the world from the internationally bestselling 'queen of change', Julia Cameron. From the bestselling author of The Artist's Way comes a new, transformative guide to deeper, more profound listening and creativity. Over six weeks, readers will be given the tools to become better listeners-to their environment, the people around them, and themselves. The reward for learning to truly listen is immense. As we learn to listen, our attention is heightened and we gain healing, insight, clarity. But above all, listening creates connections and ignites a creativity that will resonate through every aspect of our lives. ...Show more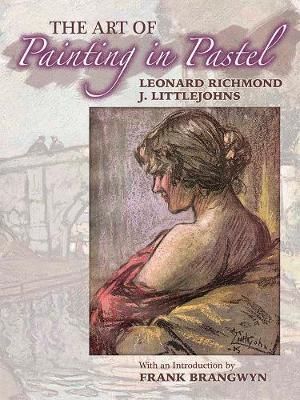 The Art of Painting in Pastel
by Leonard Richmond; J. Littlejohns; Frank Brangwyn (Introduction by)
$42.99
AUD
Category: General Art and Design | Series: Dover Art Instruction Ser.
When it comes to sketching from life and nature, pastel offers significant advantages: a technically simple method, it requires none of the cumbersome paraphernalia of watercolor or oil painting. The medium is currently enjoying a surge in popularity, and this vintage guide for intermediate-level artist s offers timeless tips on creating still lifes, recapturing flowers and landscapes, and painting memorable portraits.Unlike most other guides of its era, this volume is illustrated throughout with dozens of color examples that demonstrate not only good use of the color technique but also the solid underlying construction. Leonard Richmond was a British painter, teacher, designer, and author of over a dozen art instruction books. He and co-author J. Littlejohns were a major force in art self-instruction for half a century, and their richly illustrated techniques are an enduring source of guidance and inspiration. Suitable for professional and practicing artists, art teachers, and students, this edition of The Art of Painting in Pastel features an Introduction by famed muralist Frank Brangwyn. ...Show more
$24.95
AUD
Category: Australian Art And Design
Use your creativity to explore Australia with these 30 enchanting drawings… Take your coloured pencils on a journey from desert to ocean, finding exotic animals, wildflowers and spectacular Australian landmarks on the way. A perfect souvenir for travellers to Australia or gift for creative dreamers ever ywhere. Use your creativity to explore Australia with these 30 enchanting drawings… Take your coloured pencils on a journey from desert to ocean, finding exotic animals, wildflowers and spectacular Australian landmarks on the way. A perfect souvenir for travellers to Australia or gift for creative dreamers everywhere. ...Show more
$59.99
AUD
Category: Artists
'A collection of objects, no matter how mundane, tells a story. They are like a little world; you can get lost in them.' - John Bokor Still Life explores the diverse practices of more than forty contemporary Australian artists and documents a repertoire of styles, subjects, visions and philosophies. Al ongside flowers and food - mainstays of the genre - the works within these pages also incorporate objects such as books and beer cans, birds and balloons, adding energy and intrigue to both the composition and the story revealed. This book captures the inanimate beauty of the everyday in a distinctly Australian context, and offers a meditation on human experience and the brevity of life.   ...Show more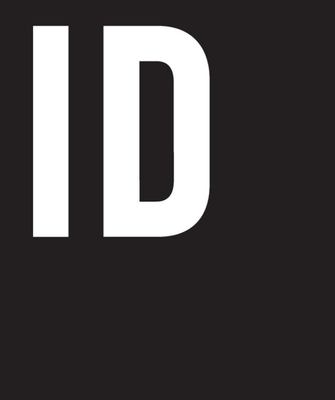 $39.99
AUD
Category: General Art and Design
Ideal for students of design, independent designers, and entrepreneurs who want to expand their understanding of effective design in business, Identity Designed is the definitive guide to visual branding.   Written by best-selling writer and renowned designer David Airey, Identity Designed formalizes th e process and the benefits of brand identity design and includes a substantial collection of high-caliber projects from a variety of the world's most talented design studios.   You'll see the history and importance of branding, a contemporary assessment of best practices, and how there's always more than one way to exceed client expectations. You'll also learn a range of methods for conducting research, defining strategy, generating ideas, developing touchpoints, implementing style guides, and futureproofing your designs. Each identity case study is followed by a recap of key points.   The book includes projects by Lantern, Base, Pharus, OCD, Rice Creative, Foreign Policy, Underline Studio, Fedoriv, Freytag Anderson, Bedow, Robot Food, Together Design, Believe in, Jack Renwick Studio, ico Design, and Lundgren+Lindqvist.   Identity Designed is a must-have, not only for designers, but also for entrepreneurs who want to improve their work with a greater understanding of how good design is good business. ...Show more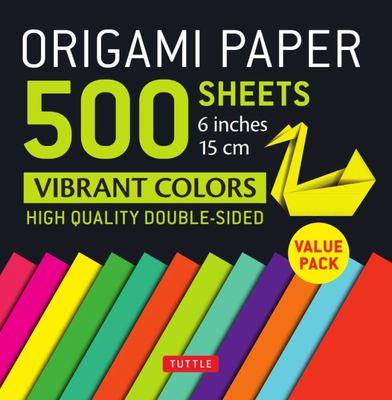 $19.99
AUD
Category: General Art and Design
This origami pack contains 500 high-quality origami sheets printed with attractive, vibrant colours. These brilliant colours were chosen to enhance the creative work of origami artists and paper crafters. The pack contains 12 different colours, and all of the papers are printed in coordinating colours o n the reverse to provide aesthetically pleasing combinations in origami models that show both the front and back of the papers.This origami paper pack includes:500 sheets of high-quality origami paperVibrant and bright coloursDouble-sided colour Small 6 x 6 inch squaresInstructions for 8 simple origami projects. ...Show more