$65.00
AUD
Category: Architecture
A Room of Her Own features the dazzling homes of twenty extraordinary women around the globe.  Across sitting rooms and studios, salon-style hangs and table settings, this is a book of daring inspiration. In this new Renaissance period - a time of artistic, cultural and intellectual rebirth - these wom en have chosen to carve out their own space to live creatively. Artists, designers, makers and curators invite us into their domestic and professional domains to reveal a world of meaning and purpose beyond status and consumerism. Now, more than ever, we are searching for new ways of thinking, new ways of living. These pages are filled with beautiful rooms, but Robyn Lea's gorgeous photography and evocative texts look beyond the aesthetics to explore the ideals and practices of these women and guide us all on a new and exciting path forward. A Room of Her Own is a manifesto for the 21st century. ...Show more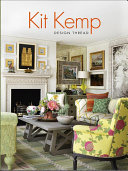 $60.00
AUD
Category: Interior Design
In Design Thread, Kit shares the inspiration behind her creative decisions: whether it's a house in town, a pied-a-terre, hotel suite or beach bar, her unique design shines through. Kit considers every element of her interiors in detail and, as always, creates personal, handcrafted rooms by bending the rules and combining colour and wit. Alongside the stunning images of room sets and detailed close-ups will be the inspiration behind Kit's work, her design collaborations, hotels as well as her private residences. Interiors are meant for living in, and the key is to create a space that is comfortable, beautiful and reflects who you really are.  ...Show more
$100.00
AUD
Category: Architecture
Japanese culture and architecture have always fascinated the Western world. One particular, architecturally complex building type at the intersection of multiple currents of Japanese philoso-phy, art and esthetics is the Japanese teahouse. It is a very private place of meditation, a place where only tho se may enter who have been invited, in which the host communicates with his or her guests through the medium of tea in the context of the strictly regimented ceremony.This volume expands the reader's knowledge of the built space that makes this tea ceremony possible. The author explores the philosophical background as well as the stylistic and spatial prin-ciples. He takes the reader on a cultural-historical and architectural journey through time, from the beginnings in the 15th century, when the art of the tea ceremony as well as the space in which it took place were recorded for the first time, to the present day, when the design and construction of a teahouse is still perceived in Japan as a great chal-lenge for designers and architects. ...Show more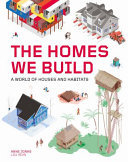 $29.99
AUD
Category: Architecture
Adapting themselves to all kinds of landscapes and climates, humans have used their architectural ingeniousness to build amazing dwellings: find them here, from houses on stilts and igloos, to tree houses and skyscrapers.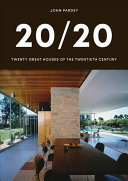 $76.99
AUD
Category: Architecture
Ordered chronologically, and global in scope, this book provides an account of modern architecture through the lens of twenty of the most influential houses built over the past century. By telling the stories of these houses, the book is a fascinating biography of some of the greatest modern architects. John Pardey examines the groundbreaking ideas and sensitivity to detailing and materials in houses designed by the likes of Gerrit Rietveld, Le Corbusier, Adolf Loos, Mies van der Rohe, Frank Lloyd Wright, Giuseppe Terragni, Alvar Aalto, Charles and Ray Eames, and Oscar Niemeyer--seeking to uncover the lessons they can offer for architects practicing today. 20/20 tells the story of the client, the architect, the house, and the events around the construction of each dwelling during the turbulent twentieth century. It offers a fascinating look at great architects in which revelations are found in their most intimate projects. ...Show more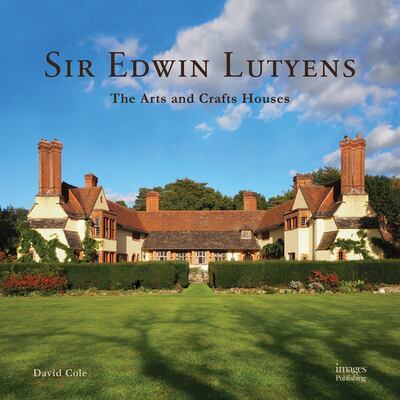 $125.00
AUD
Category: Architecture
- Chronicles a suite of 45 great country houses by Sir Edwin Lutyens, one of Britain's most renowned and prolific Arts and Crafts master architects- Celebrates Lutyens's originality by capturing how Lutyens ingeniously blended the style of the Arts and Crafts movement with his own inventive interpretati on of the Classical language of architecture- Provides a fresh interpretation of Lutyens's enduring architectural genius through rigorous research, insightful overviews, valuable narrative details, and comprehensive references- Brings together a rich, full-color showcase of 575 all-new current photographs of the houses, inside and outside, along with a superb selection of drawings and floor plans- Expertly researched and written by architectural writer and practitioner, David Cole, who also authored IMAGES' successful book The Art and Architecture of C.F.A. Voysey SIR EDWIN LUTYENS is widely regarded as one of Britain's greatest architects. In a career of over 50 years, spanning the Victorian, Edwardian and modern eras of architecture, Lutyens was prolific. His work ranged from great country houses, city commercial office buildings, his famous World War I memorials across Europe and Britain, and his magnum opus designs for New Delhi built during the 1920s and 1930s. Despite such diversity of building types across his long career, Lutyens's most celebrated works remain his country houses, which first established his reputation during the 1890s. As Lutyens's practice flourished his work became widely promoted in publications such as Country Life magazine, and his houses, particularly those designed in the vernacular manner, would subsequently give rise to an entire genre of the English country house that became known, as it is to this day, as a 'Lutyens-style' house. Sir Edwin Lutyens: The Arts and Crafts Houses brings together in new, wide-format, full-color photography a definitive collection of 45 of Lutyens's great Arts and Crafts houses, in which he ingeniously blended the style of the Arts and Crafts movement with his own inventive interpretation of the Classical language of architecture. The book features 575 all-new current photographs of the houses, inside and outside, together with a selection of floor plans of the houses, and a fresh interpretation of Lutyens's enduring architectural genius. ...Show more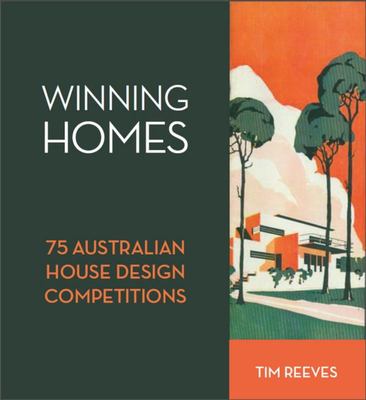 $59.95
AUD
Category: Architecture
A collection of award winning homes from modern times and colonial history of Australian design and architecture. Full of illustrations, plans and a history of each house, providing context and theme. Carefully constructed by housing historian, Tim Reeves.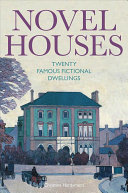 $49.99
AUD
Category: Architecture
Many beloved novels have place at their heart--and often even in their title. Novel Houses visits unforgettable dwellings in twenty legendary works of English and American fiction, exploring how Uncle Tom's Cabin came to start the American Civil War, why Bleak House is used as the name of a happy home, and what Jane Austen had in mind when she worked out the plot for Mansfield Park. Taking up the importance of 221B Baker Street to Sherlock Holmes, and of Bag-End to the hobbits who called it home, the book also sheds fresh light on Emily Bront 's Wuthering Heights, Mervyn Peake's Gormenghast, and the real-life settings of Daphne du Maurier's Rebecca and E. M. Forster's Howards End. Throughout, the book invites us to consider how houses, while so fundamental to these stories, also reveal much about their authors' passions and preoccupations. A winning combination of literary criticism, geography, and biography, this is an entertaining and insightful celebration of beloved novels and the extraordinary role that houses play--whether grand or small, unique or ordinary, real or imagined. ...Show more
$59.95
AUD
Category: Architecture
An awe-inspiring collection of contemporary homes designed to foster a connection with the essential elements of landscape Living in Nature showcases a selection of architect-designed houses that have something fundamental in common: a special relationship with the natural world. Each of the book's 50 homes is carefully chosen for its stunning location, whether cocooned within the earth itself or soaring high amongst treetops, surrounded by cooling waters, or resisting the desert heat. With a wealth of photographs showcasing each house inside and out, Living in Nature offers inspiration -- and tranquillity. ...Show more
$39.99
AUD
Category: Architecture | Series: World of Art Ser.
Kenneth Frampton's highly acclaimed survey of modern architecture and its origins has been a classic since it first appeared in 1980. Starting with the cultural developments since 1750 that drove the modern movement, moving through the creation of modern architecture, and exploring the effects of global ization and the phenomenon of international celebrity architects, this book is the definitive history of modern architecture.For this extensively revised and updated fifth edition of Modern Architecture, Frampton added new chapters exploring the ongoing modernist tradition in architecture while also examining the varied responses to the urgent need to build more sustainably and create structures that will withstand changing climates. This new edition features completely redesigned interiors and an updated and expanded bibliography, making this volume more indispensable than ever. ...Show more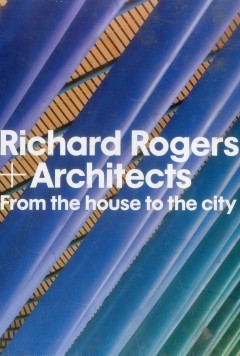 $70.00
AUD
Category: Architecture
This book takes a look at Rogers and his partners, from his early career in the Sixties and Seventies, to his collaboration with Renzo Piano on the design of the Pompidou Centre.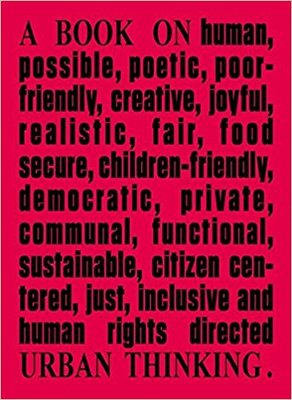 $65.00
AUD
Category: Architecture
The striking inequalities in living conditions in today's cities and metropolises reveal one of the greatest humanitarian challenges of our time. Assuming that architecture can never be neutral, those involved in this field of design are called on to recognize and to act on their responsibility to socie ty, and not only in projects involving urban development. Their work should therefore not only be about creating living space, but questions of the distribution of resources, so closely interwoven with architectural design, must also play a role. This book is conceived as a collage of stories, photos, design and critical discussions about the relationship between architecture and human rights. Through this hybrid form, all of the people involved at every level of this relationship are given a voice and invited to question whether the architecture of the regions, streets and buildings for which they are responsible contributes to the protection and advancement of human rights. ...Show more