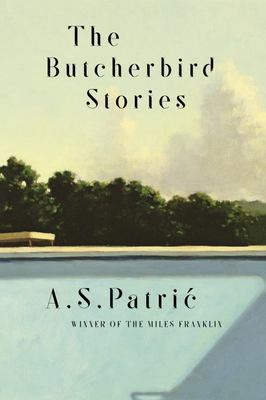 $29.99
AUD
Category: Short Stories | Reading Level: 1 Fiction
'One of the most interesting and valuable writers working in Australia today.' The Australian Twelve stories. Each like a matchstick struck to illuminate the darkness. Evocations of place ranging from Belgrade to Dhaka to New York to Melbourne excite and seduce. But what truly draws the reader in are th e unexpected landscapes of people's lives, explored with rare sensitivity, grace and a fearless truthfulness. A lonely St Kilda chef invites a beautiful busker to use his spare room. A father sings a lullaby to comfort his young daughter who has woken from a nightmare. A taxi driver picks up an elderly passenger who seems reluctant to disclose his destination. A young immigrant boy growing up in the western suburbs of Melbourne daydreams of infinite possibility.Death, loneliness, passion and belief: Patri¿ takes on the big questions in life and writes about the small people of the world with stylistic verve and deep humanity. This collection of stories reveals the author, best known for his award winning novels, as a true master of the short story form. ...Show more
$39.99
AUD
Category: Short Stories
A mind-bending new collection of short stories from the internationally acclaimed, Haruki Murakami. The eight stories in this new book are all told in the first person by a classic Murakami narrator. From memories of youth, meditations on music, and an ardent love of baseball, to dreamlike scenarios an d invented jazz albums, together these stories challenge the boundaries between our minds and the exterior world. Occasionally, a narrator may or may not be Murakami himself. Is it memoir or fiction? The reader decides. Philosophical and mysterious, the stories in First Person Singular all touch beautifully on love and solitude, childhood and memory. . . all with a signature Murakami twist.   ...Show more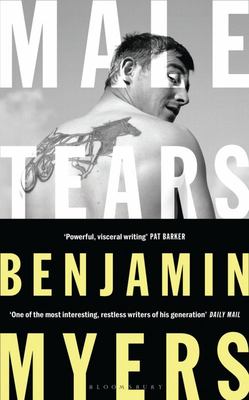 $29.99
AUD
Category: Short Stories
'One of the most singular, moving and crucial voices of our times' David PeaceIn Male Tears, a debut collection of stories that brings together over fifteen years of work, Benjamin Myers lays bare the male psyche in all its fragility, complexity and failure, its hubris and forbidden tenderness. Farmers, fairground workers and wandering pilgrims, gruesome gamekeepers, bare-knuckle boxers and ex-cons with secret passions, the men that populate these unsettling, wild and wistful stories form a multi-faceted, era-spanning portrait of just what it means to be a man.   ...Show more
$39.99
AUD
Category: Short Stories
Collected Stories includes both volumes of National Book Award-winning author Shirley Hazzard's short story collections - Cliffs of Fall and People in Glass Houses - alongside uncollected works and two previously unpublished stories. Twenty-eight works of short fiction in all, Shirley Hazzard's Collect ed Stories is a work of staggering breadth and talent. Taken together, Hazzard's short stories are masterworks in telescoping focus, 'at once surgical and symphonic' (New Yorker), ranging from quotidian struggles between beauty and pragmatism to satirical sendups of international bureaucracy, from the Italian countryside to suburban Connecticut. In an interview, Hazzard once said, 'The idea that somebody has expressed something, in a supreme way, that it can be expressed; this is, I think, an enormous feature of literature'. Her stories themselves are a supreme evocation of writing at its very best: probing, uncompromising and deeply felt. ...Show more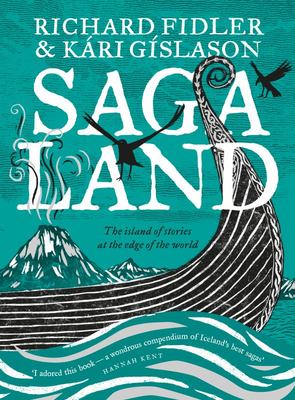 Saga Land
by Richard Fidler; Kari Gislason
$39.99
AUD
Category: Short Stories
'I adored this book - a wondrous compendium of Iceland's best sagas' - Hannah Kent A new friendship. An unforgettable journey.A beautiful and bloody history. This is Iceland as you've never read it before ... Broadcaster Richard Fidler and author K ri G slason are good friends. They share a deep attac hment to the sagas of Iceland - the true stories of the first Viking families who settled on that remote island in the Middle Ages.These are tales of blood feuds, of dangerous women, and people who are compelled to kill the ones they love the most. The sagas are among the greatest stories ever written, but the identity of their authors is largely unknown. Together, Richard and K ri travel across Iceland, to the places where the sagas unfolded a thousand years ago. They cross fields, streams and fjords to immerse themselves in the folklore of this fiercely beautiful island. And there is another mission: to resolve a longstanding family mystery - a gift from Kari's Icelandic father that might connect him to the greatest of the saga authors.   ...Show more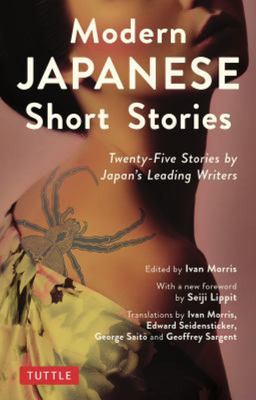 $29.99
AUD
Category: Short Stories
Modern Japanese Short Stories is a remarkable collection of Japanese stories from the pioneers of contemporary Japanese literature. This volume's twenty-five stories by as many authors display a wide range of style and subject matter - offering a revealing picture of modern Japanese culture and society. The stories in this anthology include: * "Tattoo" by Junichiro Tanizaki - a large spider tattooed on the back of a young woman results in unexpected changes * "Autumn Mountain" by Ryunosuke Akutagawa - vivid memories of a beautiful painting leads a man to wonder if the it ever actually existed * "The Priest and His Love" by Yukio Mishima - a Buddhist priest finds his path to enlightenment challenged after falling in love * "The Moon on the Water" by Nobel Prize winner Yasunari Kawabata - a young woman who cared for her ailing first husband through most of their marriage regrets remarrying after his deathFeaturing a new foreword by Japanese literary scholar Seiji Lippit and striking woodcut illustrations by Masakazu Kuwata, the stories are translated by the editor, Ivan Morris, and Edward Seidensticker, George Saito, and Geoffery Sargent. This collection of short stories shows why Japanese literature is so highly valued today - it teaches not only about Japan, but about the human condition and the possibilities of art. ...Show more
$29.99
AUD
Category: Short Stories
This collection of short stories showcases some of the best work that Australian literature has to offer in this new decade. Featuring work from both emerging and established writers of colour, the stories in Collisions transcend genre and experiment with style. They are necessary reading for everybody with an interest in the future of fiction and our planet. Although many of these visions are dystopic, the quality of their writers is something the future has to look forward to. What does the future hold? Collisions prods at what it means for each author, and while many will come to expect speculative fiction at surface level, the breadth of imagination transcends these boundaries. From an account of a tense dinner party amidst impending signs of climate catastrophe; to a playful fable about a father turning his family backyard into a graveyard; and an irreverent yet thoughtful tale of a gang of activists planning an attack on ASIO drones in a Kyle Sandilands government, these stories are experimental, genre-bending and lucid. Collisions presents a diverse collection of work that have often been ignored or elided in a time where marginalised voices are still unheard. It exists tore-centre the voices of writers of colour and to encourage dynamic narratives, to bring about a more robust literary landscape in Australia' s future. Contributors include- Claire G. Coleman, Elizabeth Flux, Bobuq Sayed, Bryant Apolonio, Mykaela Saunders, and more. ...Show more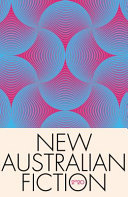 New Australian Fiction 2020 : new collection of short fiction from Kill Your Darlings
by Rebecca Starford (Editor); Laura McPhee-Browne; Sophie Overett; K. A. Rees; Mirandi Riwoe; Mykaela Saunders; Laura Stortenbeker; Jessie Tu; Jack Vening; Madeleine Watts; Maame Blue; Claire G. Coleman; Elizabeth Flux; Katerina Gibson; Jack Kirne; Daria Lebedyeva; Donna Ma9780241408513zza
$24.95
AUD
Category: Short Stories
New Australian Fiction features brilliant writers with distinct experiences, voices and styles from all corners of Australia. Together they showcase the strength and diversity of Australian short fiction at its best.
$29.99
AUD
Category: Short Stories
A man watches a boy in a playground and pictures him in the grey wooden shed he's turned into a home. A woman's adopted mother dies, reawakening childhood memories and grief. A couple's decision to move to an isolated location may just be their undoing. A young woman forms an unexpected connection at a summer school in Hungary. Set in southern Tasmania, these interlinked stories bring into focus the inhabitants of small communities, and capture the moments when life turns and one person becomes another. With insight and empathy, Melissa Manning interrogates how the people we meet and the places we live shape the person we become. ...Show more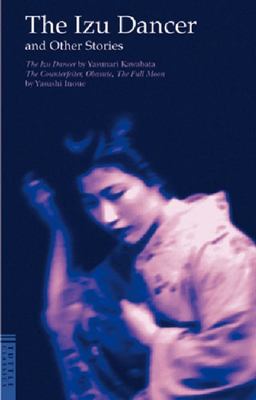 $19.99
AUD
Category: Short Stories | Series: Tuttle Classics Ser.
As six Izu travellers journey together, intimacy develops and friendship overcomes class differences. Capturing the shy eroticism of adolescence, The Izu Dancer paints a charming picture of the times.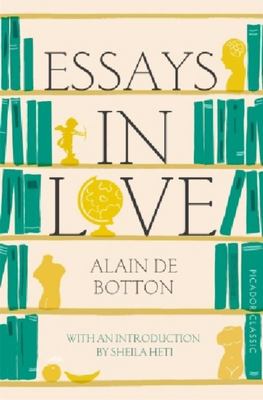 $19.99
AUD
Category: Short Stories | Series: Picador classics
With an introduction by Sheila Heti A unique love story and a classic work of philosophy, rooted in the mysterious workings of the human heart and mind. Perhaps it is true that we do not really exist until there is someone there to see us existing, we cannot properly speak until there is someone who can understand what we are saying in essence, we are not wholly alive until we are loved. A man and a woman meet over casual conversation on a flight from Paris to London, and so begins a love story - from first kiss to first argument, elation to heartbreak, and everything in between. Each stage of the relationship is illuminated with startling clarity, as de Botton explores emotions often felt but rarely understood. With the verve of a novelist and the insight of a philosopher, Alain de Botton uncovers the mysteries of the human heart. Essays In Love is an iconic book - one that should be read by anyone who has ever fallen in love. ...Show more
$29.99
AUD
Category: Short Stories
The stories in Born Into This throw light on a world of unique cultural practice and perspective, from Indigenous rangers trying to instil some pride in wayward urban teens on the harsh islands off the coast of Tasmania, to those scraping by on the margins of white society railroaded into complex and co mpromised decisions. To this mix Adam Thompson manages to bring humour, pathos and occasionally a sly twist as his characters confront racism, untimely funerals, classroom politics and, overhanging all like a discomforting, burgeoning awareness for both white and black Australia, the inexorable damage and disappearance of the remnant natural world. ...Show more